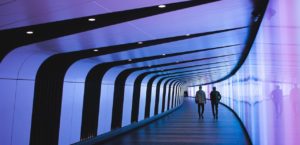 News
FCG Finnish Consulting Group is selected as the FAPP consultant
In late 2021, FCG received the news that it was successful in winning the tender for the Framework Agreement for Programme Planning (FAPP) with the Ministry for Foreign Affairs of Finland. FCG has demonstrated the experience of our team in programme planning, management and good liaison with the MFA staff.
The purpose of FAPP framework is to combine the procurement of pre-identification, identification and formulation phases and procure all the required services from one service provider – in this case, FCG. This will hopefully minimise the administrative costs for the MFA, making the process more efficient, timely and effective. The first service year will include launching of tentatively 6-10 identification and formulation processes.
FCG will provide programme and project planning services, including selection and provision of qualified experts, design of the TOR, administrative services to implement the assignments, and quality assurance.
Naturally FCG is interested to further strengthen our database of qualified consultants, especially potential Team Leaders. We encourage experts from any country with planning experience to register in the FCG database – https://expert.fcginternational.net/contacts/sign_in
The Framework has begun already, and we look forward to preparing quality programme documents for coming Finnish-supported development cooperation.