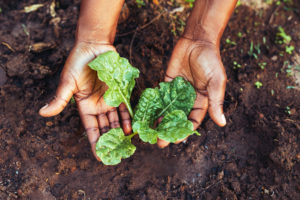 News
Improved Land Governance for small-scale farmers in the Amhara region, Ethiopia
The Ethiopian Ministry of Agriculture together with GIZ are funding a project in land governance with the aim to increase agriculture efficiency in the Amhara Region by focusing on a multi-level approach to achieve institutional changes. This will strengthen national and local capacities in land consolidation and management as well as the design of regulations, safeguarding of land rights and development of a land registry system. FCG Sweden, together with GOPA WorldWide Consultants as lead, will implement part of the project. The project started on the 19th of April 2021 and is set to be finalised within 2 years.
The project involves 89 municipalities in the Amhara region where most farmers own 6-15 plots with a size range of 0.2-2 ha. These plots are often distributed across a large area, creating long distances which is time consuming for the farmer. Therefore, the Ethiopian government has issued proclamation on land management to encourage farmers in creating larger plots by exchanging land.
FCG Sweden, together with GOPA WorldWide Consultants, are providing technical assistance for 2 out of 4 outputs in the project. The first output focus on the identification of pilot areas to initiate the planning and implementation of small-scale infrastructure measures to enable formal and voluntary land parcel swaps, and awareness-raising and communication training for Land Consolidation Committees (LCC). It will also focus on identifying conflict resolution mechanisms and anti-corruption measures as well as advising the LCC on planning communal and public systems.
The second output focus on creating and strengthening capacities at national and regional authorities and private service providers to create independency in land consolidation procedures and voluntary land exchange. Under this output, technical assistance will be given to the principles of land consolidation processes that complies with the rule of law, creating plans for communal and public systems, coaching in decision making processes and exchange criteria for agricultural plot swaps as well as creating 3D terrain models.