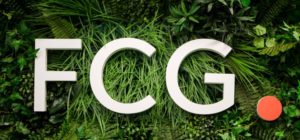 News
FCG is looking for experts in the field of education
FCG is seeking experts in the education sector for a development co-operation project in Nepal funded by the Government of Finland and the European Union. Experts will work under the steering of Ministry of Education, Science and Technology in Nepal, facilitating the inception, implementation and monitoring of the project, and sharing the results. The project is administered in close cooperation with key stakeholders in Nepal and Finland, especially in the field of teacher training, teacher in-service training, inclusive teaching, teaching quality and monitoring, and student evaluation. The estimated duration of the project is five years.
The minimum requirements are:
a master's degree in a relevant field
fluent English language skills
at least five years of experience in the education sector
at least 2 years of work experience in developing countries
previous experience in the teaching sector in Asia
readiness to move to Kathmandu, Nepal either alone, with a spouse or family
Other management experience in education sector development or international cooperation projects is also considered an advantage. More information about the project and detailed job descriptions are to be found below. If you are interested, send your CV to recruitment@fcg.fi as soon as possible, but no later than 30th of October 2023.
The positions are full-time. The form of contract and possible other tasks at FCG will be agreed upon according to the applicant's wishes and suitability. The team will be based in Kathmandu, Nepal. The applicants with families are encouraged to apply. The tasks do not require fluent Finnish language skills, but knowledge of Finnish education sector is an advantage. The positions are subject to a competitive tender process.
—–
FCG is a Finnish owned planning and consulting company. In our daily work, we consult, strengthen capacities, and produce solutions to build a more sustainable future world-wide. We are a partner of municipalities, companies, and communities in the field of a sustainable environment, good governance, and education. We also work with different international financing institutes and donors to promote a better life in developing countries